Gran Canaria
Motorcycle Rental and Tours
Experience motorcycle adventures in Gran Canaria with our top-rated moto rental service. Hire a premium motorcycle from Honda and Ducati fleet or book a tour with our amazing guides.
RENT A MOTORCYCLE IN GRAN CANARIA

Motorcycles in Gran Canaria for Rent
Office in Las Palmas GC. Delivery to South of Gran Canaria
Gran Canaria motorcycle rental includes everything you need for the ride
24/7 Roadside Assistance: Enjoy peace of mind knowing we're always available to help
Unlimited Kilometers: Ride as far and wide as you want with no distance restrictions
Driver's Helmet: Safety first – a helmet for the driver is provided with every rental
Driver's Gloves: Comfort and protection for your hands on every ride
All Taxes Included: The price you see is the price you pay, no hidden extras
Third Party Insurance: You're covered in case of accidents when is not your fault
Phone Holder with Charging: Stay connected and powered up on your journey
Full-to-Full Fuel Policy: Pick up and drop off with a full tank, no extra fuel charges
24-Hour Rental Periods: Rent for as long or as short as you need, with flexible 24-hour periods
Map with Local Tips: Explore like a local with our insider tips and recommended routes
Our Location in Gran Canaria
Email us
info@canaryride.com
Call Us
+34 828 685 006
+420 228 888 732

Contact us on WhatsApp

Opening Hours
Mon – Fri: 9:00 – 15:00 (May – Aug)
Mon – Fri: 9:00 – 17:00 (Sept – April)
Our Friendly Team and Cozy Office Await to Equip You with Premium Motorcycle Rentals in Gran Canaria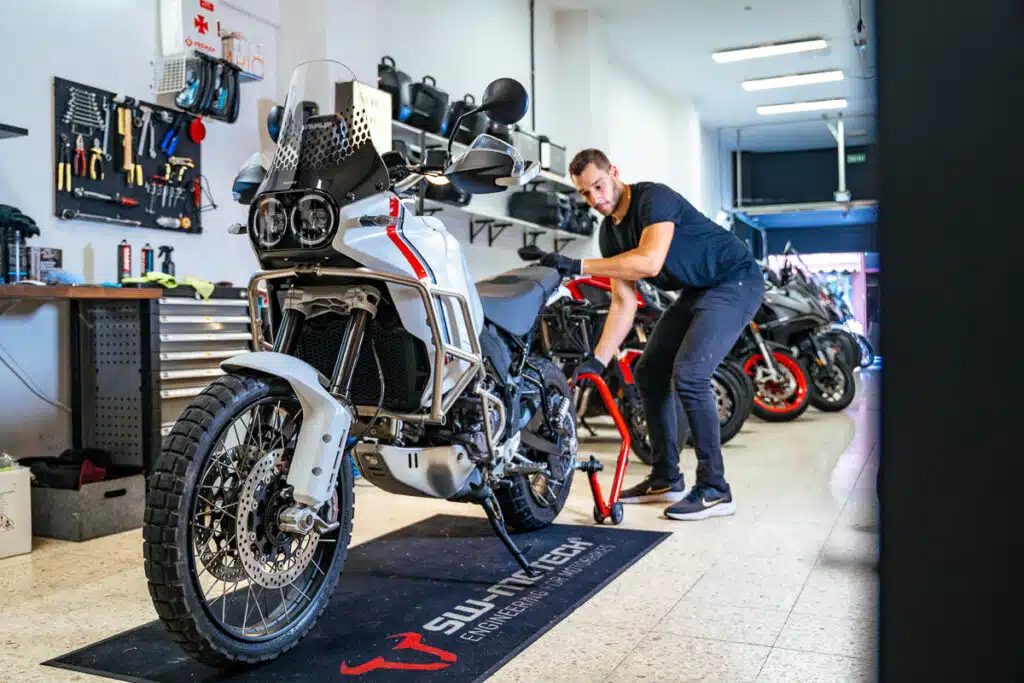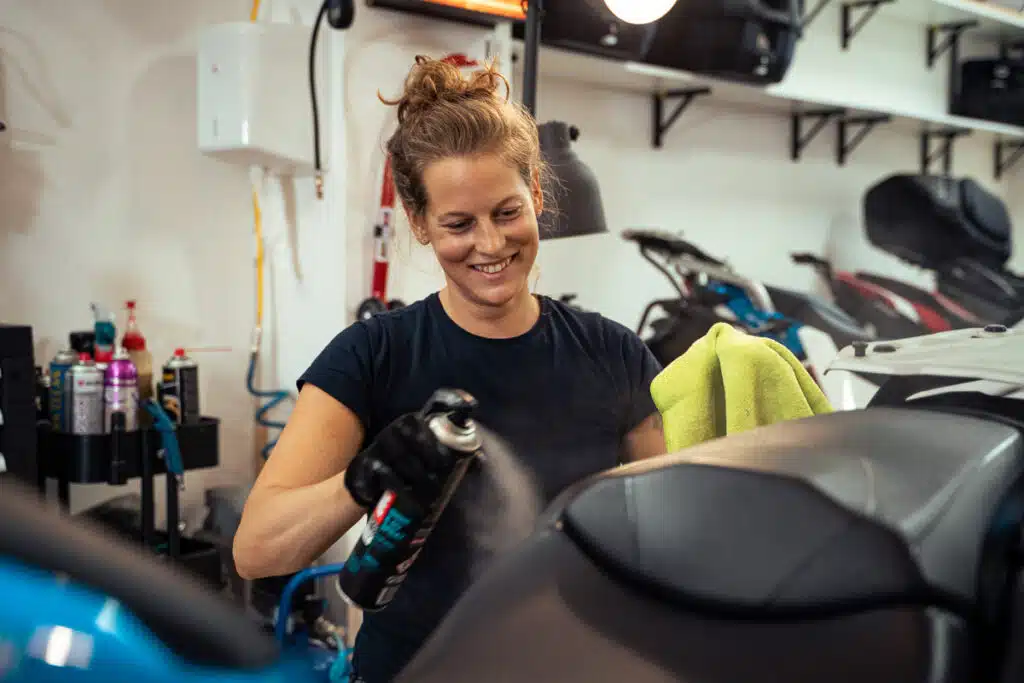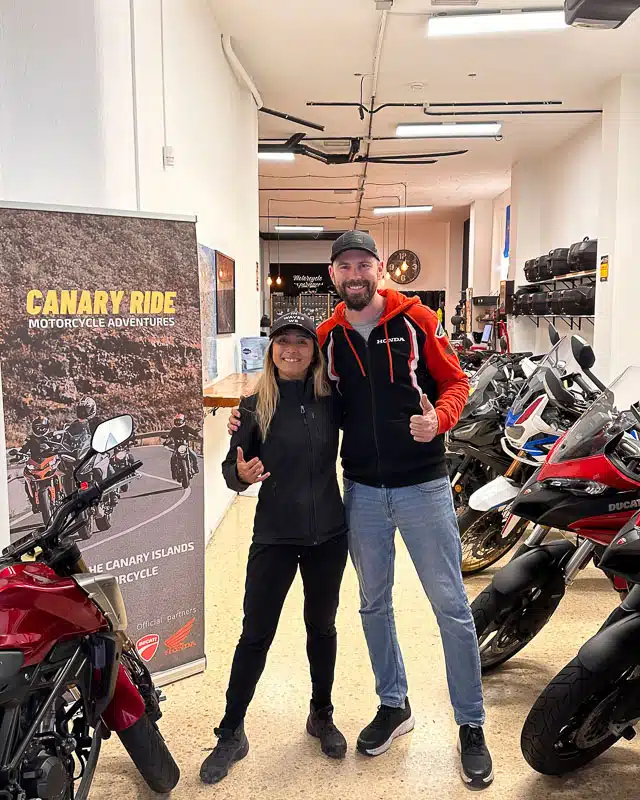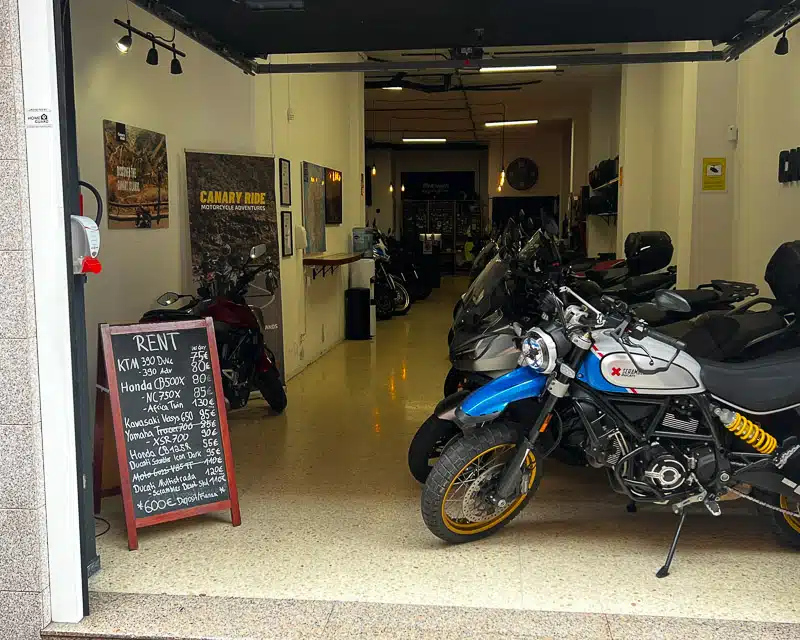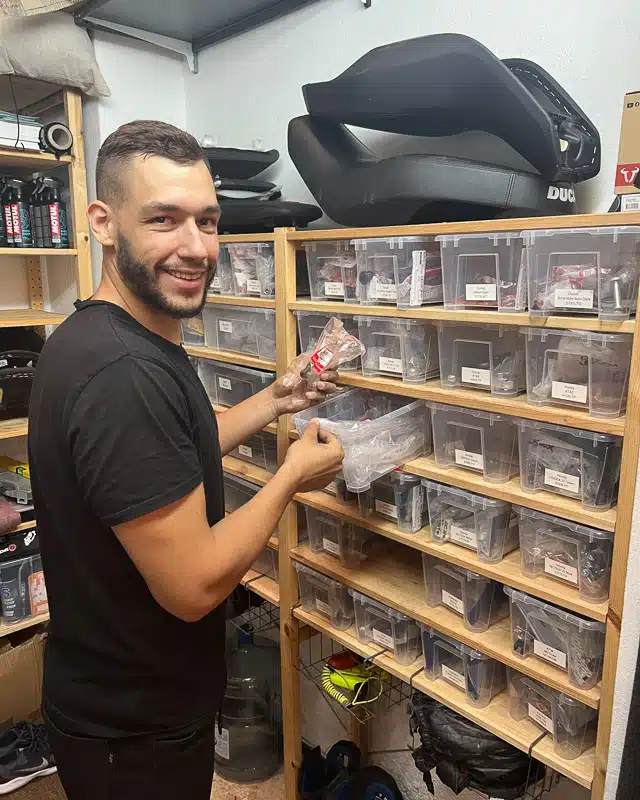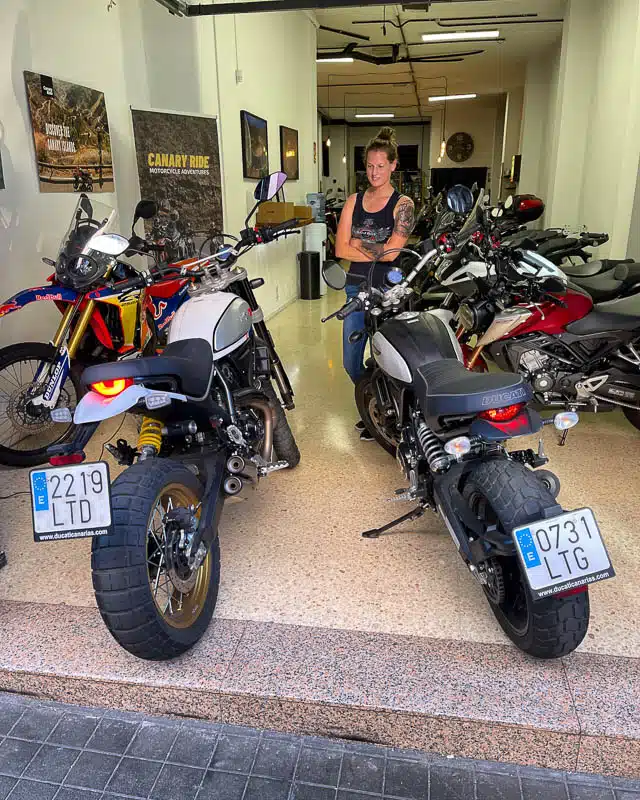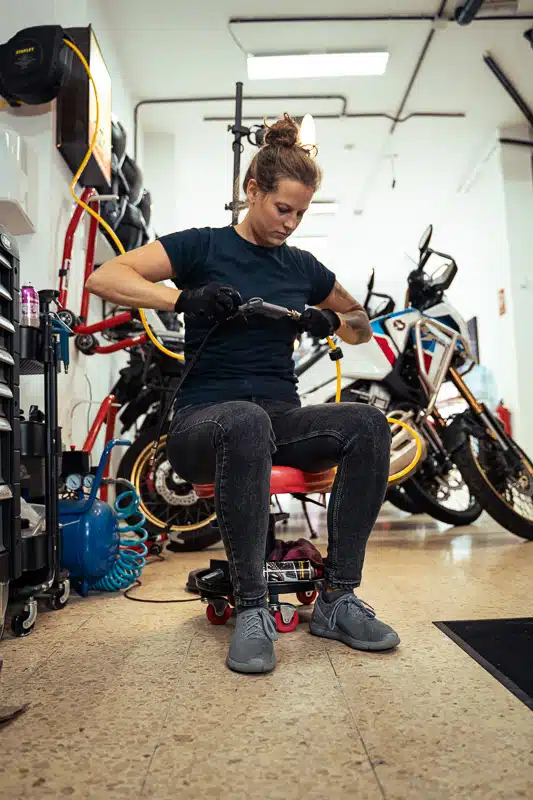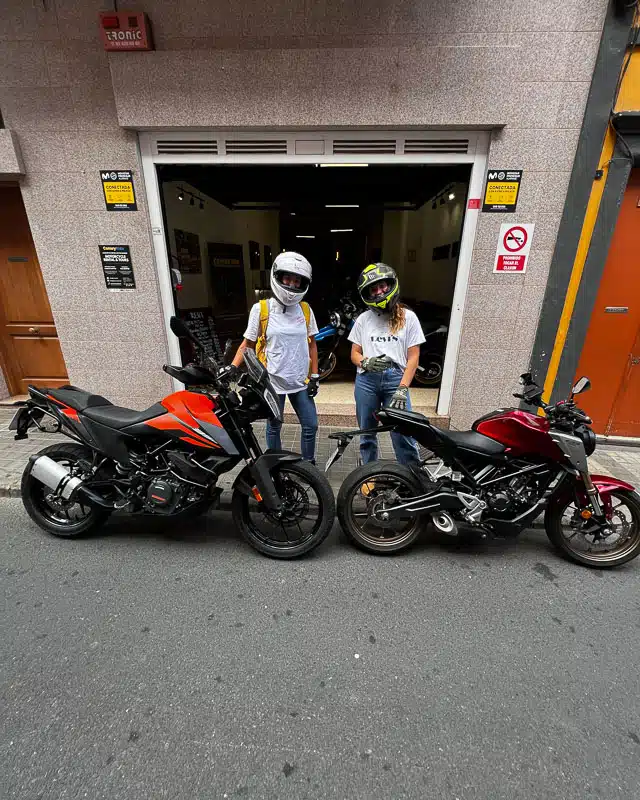 Motorcycle delivery to hotel in Gran Canaria
Doorstep Delivery: Have your chosen premium Honda or Ducati motorcycle delivered straight to your hotel.
Convenience: Skip the pickup lines and start your adventure as soon as you step out of your hotel.
Flexible Scheduling: Arrange a delivery time that suits your travel plans and itinerary.
Personalized Service: We're here to help you get the most out of your Gran Canaria motorcycle experience, providing local insights and suggestions.
Behind the Scenes: How We Prepare Your Bike for the Ride
We firmly believe that maintaining our motorcycles in top-notch condition is crucial to ensuring the safety of our customers and providing them with the exceptional experience they deserve. At Canary Ride, we're committed to upholding the highest standards for our fleet and for your ride.
Play Video
View full video
Frequently asked questions
Yes, just 7 minutes by motorcycle from Canary Ride is the dock of Las Palmas with direct ferry to Fuerteventura (120 min) and from Agaete port you can go to Tenerife (80min).
We are located in Rafael Almeida, 16 in Las Palmas de Gran Canaria.
Yes, we have gloves, helmets (one helmet and a pair of gloves is included with the motorbike rental), jackets, top cases, tank bags…
Gran Canaria airport (LPA) is 25 min (25km) by car away from our base.
Taxis here are metered, but approximately 25/30 euros.
In general, the asphalt on Gran Canaria roads is in very good condition!
In general, Gran Canaria is a very safe place and there are no problems when leaving the motorcycle on the street, however we always recommend locking the handlebar when parking the motorcycle and using the disc lock with alarm that we provide with the bike.
We are open Monday-Friday, 09:00-15:00.
No, we are closed on weekends, but it is possible to pick up a motorcycle with a previous reservation and an extra charge.
Yes, you can travel with the motorcycle to any of the other 6 islands
Located just off North-West Africa and thanks to trade winds and the Gulf Stream, Gran Canaria boasts mild and pleasant temperatures all year round – with little rain. Its average annual temperature rarely falls below 24 degrees which, makes this little island a popular travel destination for the whole year.